About Dan McGann



When he recovered from his own depression in 2006, Dan McGann began a run group therapy program out of the Child & Family Clinic at The Credit Valley Hospital to help teens struggling with depression, low self-esteem, and anxiety.
Dan's unique approach, borne from his own experience, assists teens to better manage life's challenges through a 'learn to run' program.

PROFESSIONAL QUALIFICATION


Dan completed his undergraduate degree in psychology at Wilfred Laurier University 1981 and finished his Masters in social work in 1987.

Dan's contribution to his community, above and beyond his professional commitment has been recognized.
Dan also received the Paul Harris Fellowship Award from the Toronto Rotary in appreciation of tangible and significant assistance
given for the furtherance of better understanding and friendly relations among peoples of the world.
After 23 years in the Child and Family Clinic at The Credit Valley Hospital,
Dan recently retired to focus on his private practice.
He continues to coordinate the Teen Run Group Therapy program for Credit Valley Hospital.

COMMUNITY INVOLVEMENT

Dan works closely with community partners to support teens suffering from depression, anxiety and struggling with suicidal thoughts. He remains actively involved with Cameron Helps to support youth through the organization's Team Unbreakable run group. As a marathon runner and founder of a group run therapy program, Dan advocates for the use of exercise - specifically running - to help teens overcome challenges to achieve success and 'get up that next hill.'

PROFESSIONAL MEMBERSHIP


Ontario Association of Social Workers - www.oasw.org
Ontario College of Social Workers - www.ocswssw.org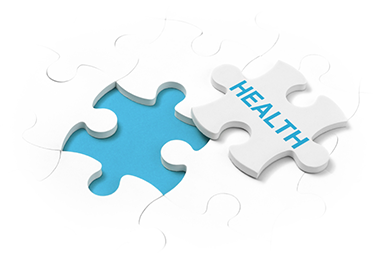 Experience & Expertise
WORK EXPERIENCE


Dan found his passion working with youth when he spent three years working with psychotic and autistic youth at Thistletown Regional Centre in Toronto.
Following graduation, he worked with children and teens who were recovering from severe burn injuries in the Burns and Plastics Unit at The Hospital for Sick Children.
In 1991 Dan joined The Credit Valley Hospital's Child & Family clinic on the adolescent psychiatry team.

Clinical Social Work
As a social worker in the Child and Family department at The Credit Valley Hospital, Dan honed his own practice working alongside psychologists, psychiatrists and mental health professionals.
Dan also has experience working in the areas of paediatrics, general surgery, general medicine, oncology and palliative care, ICU and cardiology.

Private Office
Dan began a part time private office in 1992. In March of 2013 he decided to leave Credit Valley Hospital to pursue his passion with his own full time private practice career.

TEEN RUN GROUP


Dan McGann founded the Teen Run Group to support therapy for teens dealing with issues related to anxiety, depression and suicidal thoughts.
Combining his professional expertise with his personal passion for running, Dan founded the Teen Run Group in 2006 at The Credit Valley Hospital where he worked as a clinical social worker for more than 20 years.
Dan is recognized by peers from his own community and across the country for his success working specifically with teens.
In fact, his model has been adopted and implemented by therapists across Canada.
If you are interested in learning more about the run therapy program or you would like to register for the next session, please speak with Dan about your interest.
Dan continues to offer the group run therapy program at Trillium Health Partners in Mississauga twice a year.
Dan's belief and counselling reinforces that 'Hills Are Our Friends'
"There's something about running that takes you into the moment.
You're not caught up in the events of yesterday, today or tomorrow.
Hearing your breath, feeling your feet hit the pavement,
the wind across your face, it's just a great state - it's very therapeutic." - Dan McGann, The Toronto Star, December 2011

RUN THERAPY


The run therapy sessions, scheduled twice a week for twelve weeks, help teens overcome obstacles related to their personal issues.
Dan helps clients realize their own ability to apply new found strengths to other challenges in their lives.
Each 12 week therapeutic session concludes with a 5 or 10 km community race.
The program has received national recognition and earned Dan McGann the Quality of Life Award from the Canadian College of Health Leaders in 2011.