Dan's Services



Dan's expertise lies in his work with clients of all ages suffering from depression, anxiety and other conditions that interfere with their daily function and experiences.
His strength and expertise lies in his work with children, teens, couples and families.

"Do your best and life will do the rest." - Dan McGann
SPEAKING ENGAGEMENTS


Dan offers presentations on; Reducing Stigma in Mental Health;
Treating and Parenting Teens with Depression & Anxiety;
General Parenting and Healthy Families; Healthy Relationships (for teens); Stress Management and Creating Positive Meaning; Personal Development and Transformation.

Solution Focused Brief Therapy (SFBT)

As the name suggests, it is about being brief and focusing on solutions, rather than on problems.
"We discovered that problems do not happen all the time. Even the most chronic problems have periods or times when the difficulties do not occur or are less intense.
By studying these times when problems are less severe or even absent, we discovered that people do many positive things that they are not fully aware of.
By bringing these small successes into their awareness and repeating the successful things they do when the problem is less severe, and people improve their lives and become more confident about themselves." - Insoo Kim Berg
Dan uses the Solution Focused approach to highlight your strengths in helping you to discover your own ability to overcome the problem.
"I spend maybe 20% of the session discussing the problem and 80% discussing the solution." - Dan McGann

Cognitive Behavioural Therapy (CBT)

This is a gold standard - evidence based approach to assisting individuals with their probems, anxieties, phobia's and fears.
Dan teaches cognitive (thinking) and behavioural strategies to confront the negative unrealistic thoughts and behaviours that fear (False Evidence Appearing Real) creates.
Dan teaches a specific approach of understanding what you can do with your body, your habits of attention/focus and logical questions that help you create new meaning in your life.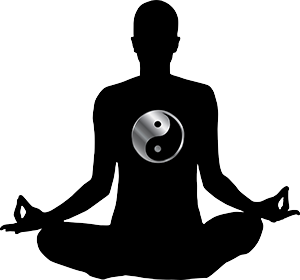 Counselling & Psychotherapy
Mindfulness Practice

Dan will teach you the practice life skill of being more present in your life.
Through meditation exercises, as well as simple day to day practices, Dan will guild you in the ability to be more in this moment - not caught up in the regrets of yesterday and worries of tomorrow.
He teaches that mindfulness practice is foundational to living a full and meaningful life.

Hypnosis and Neuro-Linguistic Programming (NLP)

Based on the work of the great psychiatrist Milton H. Erickson, and the teachings/publications of Richard Bandler and John Grinder, Dan utilizes your natural ability to access trance or deep relaxed states to change your patterns of association and meaning - to free up your ability to approach life more fully without limitations or fears.
Dan uses these hypnotic approaches as an adjunct to his Solution Focused and CBT approaches facilitating positive lasting change.

Eye Movement Desensitization and Reprocessing (EMDR)

Dan uses this creative approach developed by Dr. Francine Shapiro to effectively process and release traumatic events or memories.
The EMDR approach utilizes research related to REM (Rapid Eye Movement) in sleep and CBT to effectively and quickly resolve troubling thoughts, anxieties and fears.