Dan's Approach To Therapy



Dan's approach to the therapeutic relationship is one of respectful dialogue.
He has many years of experience working with teens, tweens, adults and couples of all ages. Dan's primary clinical approach comes from the model of solution focused brief therapy and cognitive behavioural therapy.
Dan uses these models and adapts them to fit the unique needs of each individual, couple and family.
He offers customized education, tools and responses based on your life stage and circumstance to help you develop resilience.
He will not ask you to do anything he would not do himself in the same circumstance.

BENEFITS & EXPECTATIONS

Dan works with individuals of all ages on a variety of concerns and challenges.
He has extensive experience working with teens, tweens, adults and couples of all ages regarding their anxiety, depression, procrastination, bullying, low self-esteem, sense of overwhelm or suicidal thoughts.
Dan is practical and respectful of your individual needs.
He works closely with you to help you reach your goals.

WHAT TO EXPECT

Through therapy, Dan helps you recognize the abilities you already possess to succeed. He teaches you how to access these abilities in challenges that emerge in your own life. You'll discover tools and recognize your own ability to manage conflict in your life. Dan teaches you to interrupt your own reactions to stressors at work and at home. He helps you become more thoughtful and to recognize patterns of behaviour. As your awareness of your reactions improves, you learn to control your reaction to the noise around you.

HOW TO IMPROVE

It is essential that you have a good relationship with your therapist since trust in your therapist and connection with your therapist supports your progress.
The therapy cannot be beneficial if there is not a strong connection with your therapist.
Dan is honest about the solutions he thinks will be most helpful for you. He provides realistic options you can embrace to achieve success.
If you are not seeing improvement after four to six sessions with a therapist you are seeing on a regular basis, perhaps you should start considering other options.
Dan welcomes the opportunity to discuss your progress. He will speak with you about your options, including a referral to another therapist if it helps you achieve your goals.

"Change your thought change your reality." - Dr. Wayne Dyer

There Is A Battle Of Two Wolves Inside Us All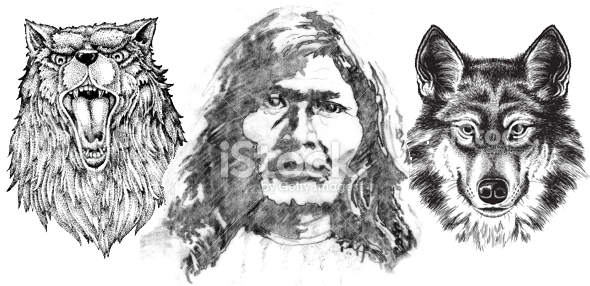 One is evil. It is anger, jealousy, greed, resentment, lies, inferiority, and ego.
The other is good. It is joy, peace, love, hope, humility, kindness, empathy and truth.
The wolf that wins? The one you feed. - Cherokee Proverb
Developed Approaches
MINDFULNESS MEDITATION


You may benefit from practicing meditation on a regular basis.
Meditation promotes relaxation and builds internal energy. The technique can be used to develop compassion, love, patience, generosity and forgiveness.
When combined with mindfulness, meditation helps you 'slow down'. It helps you achieve control when you begin to feel like you are losing control of a situation.
You become more aware of your triggers. This improved awareness makes room for better decisions.
These techniques, together, can be used as a daily tool to maintain mental balance and clarity.

"When you take care of this moment, the next moment will take care of itself." - Jon Kabatt Zin

LIFE COACHING


Through life coaching, Dan can help you manage bite-size pieces so that challenges do not overwhelm you.
The ability to break down challenges into manageable pieces helps you better manage your daily life.
Dan helps you identify stressors in your daily personal and professional interactions so that you can approach each one in a way that does not paralyze you.
Through life coaching, your ability to self-talk your way through each individual task equips you to manage and overcome the sense of overwhelm so that you can function to the best of your ability.

"Where your attention goes energy flows." - Tony Robbins